Zitat von Jeff Bezos (CEO Amazon):
In der heutigen Ära der Unbeständigkeit gibt es keinen anderen Weg als sich neu zu erfinden. Der einzige nachhaltige Vorteil, den Sie gegenüber anderen haben können, ist Ihre Agilität.
Nichts anderes ist nachhaltig, wird Ihnen einen Vorsprung vor anderen bieten. Alles andere was Sie erschaffen, kann und wird von jemand anderem kopiert werden.
In den vergangenen Jahren sind wir an wertvollen Exits beteiligt. Wir betreuen mit unserem interdisziplinären Team Gründerprojekte, Startup's von der Geschäftsidee bis hin zum Exit, zur Skalierung.
Startups und junge Unternehmen sind der Motor für Wachstum und den digitalen Wandel in unserer Gesellschaft erfolgreich zu gestalten.
Erfolgsschablonen für Startups sind der Business Plan und das Geschäftsmodell.
Business Empathie und Exiterfahrungen sind entscheidend um eine Geschäftsidee erfolgreich zu machen.

Wir unterstützen Gründer und Startup's entlang der kompletten Wertschöpfungskette, machen sie erfolgreich.
Wir arbeiten interdisziplinär und unterstützen unsere Klienten ganzheitlich. Entwickeln erfolgreiche Unternehmen für das Digitalzeitalter.
1.) maxxelUP – One-shop-shoping
Startup Developments
Digitale Transformation
Digitale Geschäftsmodelle
Entwicklung von Datendiensten
2.) Über unsere Partner:
Internationales Steuerrecht
Internationaler Markteintritt
Datenanalyse, Data Science
Datenbanksysteme, Distributed-Ledger
Welches Projekt beschäftigt Sie aktuell?
Sprechen Sie uns an.
Lassen Sie uns die Möglichkeiten einer Zusammenarbeit ausloten.
Wir freuen uns auf Ihren Anruf.
+49 (0) 89 4900 9977
In recent years we have been involved in valuable exits. With our interdisciplinary team, we support start-up projects and start-ups from the business idea through to the exit and scaling.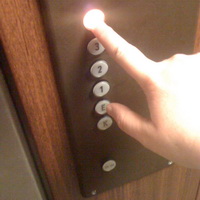 We support founders and startups along the entire value chain, make them successful and bring them to an exit if that is desired.
maxxelUP – Digital-Business-Enablers
Our USP is our "community of values"
We work interdisciplinary and support our clients holistically.
We develop successful companies for the digital age, connect startups with strategic investors.
1) maxxelUP – One-shop-shoping
Startup Developments
Digital transformation
Digital business models
Development of data services
2.) About our partners:
International tax law
International market entry
Data Analysis, Data Science
Database systems, distributed ledgers
Which project are you currently working on?
Talk to us about it.
Let us discuss the possibilities of cooperation.
We look forward to your call.
+49 (0) 89 4900 9977
Our offers for StartUPs
As kids we're taught that anything is possible, if we put our mind to it.
JFK
"We choose to go to the moon in this decade and do the other things, not because they are easy, but because they are hard."
Those in the 1960s who were bold enough to go after the Moon, are those who eventually come back with lunar pebbles in their pockets, stars in their eyes, and amazing stories that will continue to echo through halls of fame for years to come.
The Moon landings had all of the hallmarks of a Moonshot; they're wild, ambitious, mesmerising, larger than life. And once carried out, they change the world for good – and for the better.