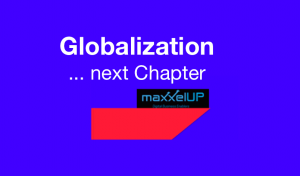 The future of trade and value chains (January 2019)
(Summary of the McKinsey report)
Global value chains are being reshaped by rising demands and new industry capabilities in the developing world – as well as a wave of new technologies.
"Three" factors explain these changes:
a) Growing demand in China and the rest of the developing world, which enables these countries to consume more of what they produce
b) The growth of more comprehensive domestic supply chains in those countries, which has reduced their reliance on imports of intermediate goods
c) The impact of new technologies
Globalization is in the midst of a transformation.
Understanding how the landscape is shifting will help policy makers and business leaders prepare for globalizations next chapter, the opportunities and challenges ahead.
I) Global value chains are undergoing "five" structural shifts
The 1990s and 2000s saw the expansion of complex value chains spanning the globe. But production networks are not immutable; they continue to evolve. MK observes five major shifts over the past decade.

1. Goods-producing value chains have grown less trade-intensive
2. Services play a growing and undervalued role in global value chains
3. Trade based on labor-cost arbitrage is declining in some value chains
4. Global value chains are growing more knowledge-intensive
5. Value chains are becoming more regional and less global
II) One of the forces reshaping global value chains is a change in the
geography of global demand
The map of global demand, once heavily tilted toward advanced economies, is being redrawn—and value chains are reconfiguring, as companies decide how to compete in the many major consumer markets that are now dotted worldwide

III) The rise of domestic supply chains in China and other emerging
economies has also decreased global trade intensity
China's rapid growth has made it a major part of virtually every goods-producing global value chain. Overall, it now accounts for 20 percent of global gross output, up from just 4 percent in 1995. In textiles and apparel, electrical machinery, and glass, cement, and ceramics, it now produces nearly half of global output.
But as its economy has matured, China has moved beyond assembling imported inputs into final products. It now produces many intermediate goods and conducts more R&D in its own domestic supply chains.
IV) New technologies are changing costs across global value chains
The explosive growth of cross-border data flows is ongoing. From 2005 to 2017, the amount of cross-border bandwidth in use grew 148 times larger. A torrent of communications and content travels along these digital pathways—and some of this traffic reflects companies interacting with foreign operations, suppliers, and customers.
Instant and low-cost digital communication has had one clear effect: Lowering transaction costs and enabling more trade flows. But the impact of next-generation technologies on global flows of goods and services will not be as simple. The net impact is uncertain, but in some plausible scenarios, the next wave of technology could dampen global goods trade – while continuing to fuel service flows.
Digital platforms, logistics technologies, and data-processing advances will continue to reduce cross-border transaction costs and enable all types of flows
In goods-producing value chains, logistics costs can be substantial. Companies often lose time and money to customs processing or delays in international payments. Three sets of technologies will continue to reduce these frictions in the years ahead.
Digital platforms can bring together far-flung participants, making cross-border search and coordination more efficient
Logistics technologies also continue to improve. The IoT can make delivery services more efficient by tracking shipments in real time, and AI can route trucks based on current road conditions. Automated document processing can speed goods through customs. At ports, autonomous vehicles can unload, stack, and reload containers faster and with fewer errors. Blockchain shipping solutions can reduce transit times and speed payments.
Automation and additive manufacturing change production processes and the relative importance of inputs
MK has found that roughly half of the tasks that workers are paid to do could technically be automated, suggesting a profound shift in the importance of capital versus labor across industries.
Overall, MK estimates that automation, AI, and additive manufacturing could reduce global goods trade by up to 10 percent by 2030, as compared to the baseline. However, this reflects only the direct impact of these technologies on enabling production closer to end consumers in advanced economies. It is also possible that these technologies could lead to nearshoring and regionalization of trade instead of reshoring in advanced economies. Moreover, developing countries could adopt these technologies to improve productivity and retain production, thereby sustaining trade.
V) Given the shifts in value chains, companies need to re-evaluate their
strategies for operating globally
Both the costs and the risks of global operations are shifting. Several imperatives stand out for global companies in this landscape:
Reassess where to compete along the value chain.
Consider how to capture value from services.
Reconsider your operational footprint to reflect new risks.
Be flexible and resilient.
Prioritize speed to market and proximity to customers.
Build closer supplier relationships.
Selected articles:
Globalization – Next Chapter
Future trade and value chains
Key global consumer segments
Luxory goods
Digital globalization: The new era of global flows
What can AI do – and what not (yet)
Dynamics in global electric vehicles
Are you ready for 5G?
Long term vision of automotive industry (2050)