#5G communications as innovation accelerator
5G key technology for the connected society or "unleashing the digital age". The headlines on the latest mobile communications standard predict that 5G will solve our problems.
5G offers many times the speed and low latency (In the telecommunications environment, latency is the path time it takes for data to travel from its source to its destination). 5G can also address multiple devices simultaneously. In combination with other key technologies, such as edge computing, IoT and AI, the new generation of mobile communications is thus the basis for the complete networking of all areas of life, especially the industries.
The 5G standard was developed and defined in close cooperation with industries
However, in our globalized world, collaboration is the key to ensuring that new technologies gain a rapid foothold and are open to all. In the case of the 5G standard, industry has worked on the technical specification from the outset as part of 5G Alliances.
Instead of relying on the standardization defined between the carriers, as was the case with previous generations of mobile communications, this time industrial use cases were brought in as drivers for the 5G functionalities.
5G offers "Game Changing" benefits
Prime examples certainly include predictive maintenance of machines, mobile robots in manufacturing, autonomous vehicles in the transport and logistics sector, or augmented reality applications for service technicians.
But is 5G also the technology that can save our world – in other words – ensure greater sustainability and social balance?
Digitization can solve the challenges of our times
Digitization lets us work more efficiently. It helps to save energy, and offers potentials for solving the urgent challenges of our times. Medical care for an increasingly aging society is a good example: With intelligent networking and powerful mobile networks, completely new opportunities are emerging for everyone to get healthy and – even more importantly – stay healthy.
5G, wearables i.e. can constantly transmit blood pressure and many other data in real time to the responsible doctor or to medical platforms. Any problems that arise can be detected at an early stage, and smart ambulances equipped with 5G technology in turn enable precise video diagnostics and thus optimized treatment already on the way to the hospital. 5G opens up access to global high-tech medicine for every patient: Thanks to virtual reality, for example, doctors are able to accompany operations from remote locations.
Autonomous agricultural machinery, drones or smart grids
In agriculture, 5G will increase efficiency while significantly reducing environmental impact. With the help of autonomous farming machines or drones, changes in plant health, soil quality and moisture can be detected and the exact amount of support, water or fertilizer can be applied as needed.
(5G radio up to the furrow in the famers field)
New opportunities for energy networks
Smart grids, intelligently controlled power grids ensure that the exact amount of electricity needed is generated at any given time. In general, cities will be better connected and function more effectively, thanks to the speed of 5G. 
5G networks will help make the metaverse real
How a world changes, we can certainly experience soon with Metaverse. Virtual environments are throwing up business models that some companies are already following today – and the trend is growing. The Metaverse is a tool that is likely to have useful, transformative impact and represent the next generation of digital experiences.
A smartphone has long been insufficient to digitally augment the live experience in the soccer stadium with graphics, statistics and analyses in real time via AI (AR). It is only with 5G that network operators are bringing real-time information to stats lovers in the stands and increasing network capacity for soccer fans in the stadium. This is made possible by a mobile edge cloud. By processing data in a decentralized manner at the edge of a network, information can be delivered in near real-time to fans 5G-enabled smartphones.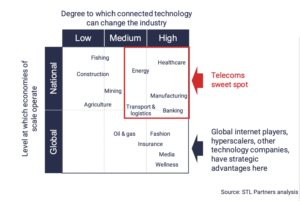 For businesses, this trend means that cloud, Internet-of-Things (IoT), Industry 4.0, platforms, eHeath, social impact, eCar, gaming, crytopayment, blockchain, 5G-/6G wireless technologies and circular economies are increasingly merging and can show up and also unfold with a metaverse.
Conclusion 
5G the game changer with disruptive potentials:
The technology offers versatile opportunities to positively change our world. It can contribute to greater sustainability and social justice. The new mobile communications standard is the driver for many future innovations and will change and create new business models.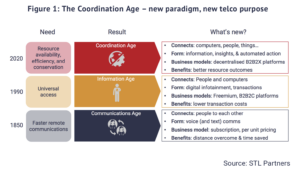 The Metaverse is coming — it just needed 5G
The kind of digital worlds that we've only seen in sci-fi films or in a VR experience snippet — it's called the Metaverse, and the technology has finally arrived to make it more than an idea.
There are numerous definitions of the metaverse term.
All have an element of immersive experiences in 3D digital worlds.
Meta-CEO Mark Zuckerberg describes the Metaverse as a point in time when we do and spend large parts of our everyday digital work and leisure in immersive 3D environments with VR and AR glasses.
So the Metaverse is useful when we are working, socializing, consuming media, creating and playing in these virtual environments. With increasing growth, the Metaverse concept will sooner or later become the successor to the mobile Internet or its further development.
Sources for inspirations:
STL Partners
– 5G building telecom edge infrastructure
– 5G success
FUENF-G
– 5G Netze pushen das Metaverse